earlier this year 2 oo 9 i could see 2 extra petals on the flower of lifes 7: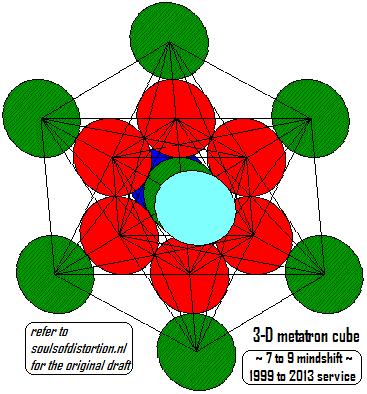 then see through this clip ...
an see the yantra symbol flying by ...
and notice the yantra communicates 4+5 triangels , total 9.
this is about the transition we are passing through ultimate half february ...
we all here hope all stations merge at this great unification process ...
Have a nice "Santa Closure" ;-) y'ur pal is real hot
~~~~ post inG"
i commented on
a TMQ comment from Marij
- here the snapshot:

having read the velatropa dreamspell storylines i met one line that is sort of "out of outer space" :

"Slechts de 13:260 ratio van Tijdschip Aarde kon de verbinding tussen Aarde en Uranus herstellen."

to serve the english readers here:

"Only the 13:260 ratio of TimeShip Earth could restore the connection between Earth and Urane"

Let's simply state this is true: the technical manifestation for the connection is restored by the 13:260 …

But then what we are aiming for is the functional connection with the cosmos … so what module do we have to implement there?

That is i sense my Quest where i use this Bolon Ik Year 2 oh oh 9 as my fulfillment of the pledge – as you know Bolon Ik 's code is as well 2.9 from the wavespellnumber two tone 9, as well as the seal code 2 and its number 9

which is about the swans: 22 or this image i once drafted the hearth of swans :





then remember my ancient "kweek" that has january and february 2010 as 2009 reservation moons …
i wrote this also here , while another rhyme felt into me from 29 - 20 9 - twenty nine: that is ... 20 is very well known as product from 4 and 5; 5 to 4 giving 20 ...
so there 29 is also a mirror in itself -the interior- as a mirror in the exterior ...
29 is -so to say- the number for the new moon - and from a 28moon perspective it is always number ONE of the new moon where we refer to it ...
Remember here a FOOL MOON is all the time drifting between the 28 days of a MOON period of 28 days ... even a moon might have no fool moon : simple while it ends at day 28 of MOONx and comes again at Moonx+2 => telling MOONx+1 did not have a FOOL MOON Experience. Crux of such an experience is meaningful for people to get meaning from !
for the moment(ality) "cheese" , s'ace